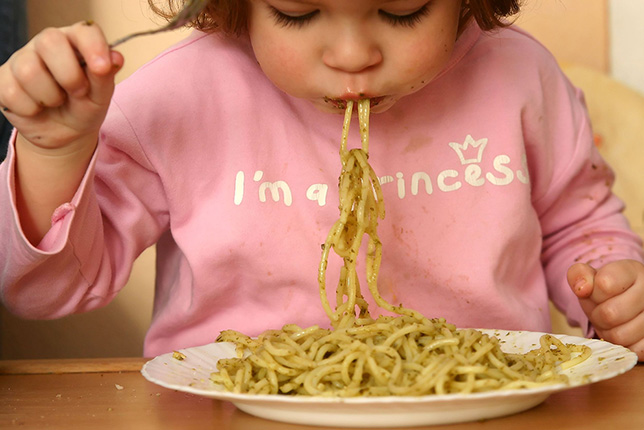 Why Feeding Matters
Most of us take eating for granted. However, when you analyze it, eating is more difficult that walking or talking and it takes 26 muscles and 6 cranial nerves to produce a single swallow. It is a vital function for survival and growth. When pediatric feeding difficulties are present, the child cannot thrive either physically, cognitively or emotionally.
Sucking and swallowing are only instinctual in the first few weeks of life. After that, these actions must be learned and early intervention becomes critical. However, there is a general lack of awareness on how to diagnose and treat pediatric feeding difficulties and families are often bounced around from one medical professional to another trying to figure out what is wrong and how to fix it.
If the sucking, eating and swallowing actions are not learned properly, it then makes learning language almost impossible.  Over a million children have been diagnosed nationwide, with many thousands who do undiagnosed. There are also 80% of children with developmental disabilities who have feeding issues.
Certified treatment modalities:
Frequently Asked Questions